Have you ever wanted to become more knowledgeable about Champagne?
Join us for a very special
Fabulous Ladies Champagne Master Class
Tuesday 1st December from 6:30pm at
In Partnership with the Champagne Bureau Australia.
Join our very own Fabulous Champagne Lady, Amanda Reboul (The Bubble Diva), for a fun and fabulous look at this most prestigious of all wines.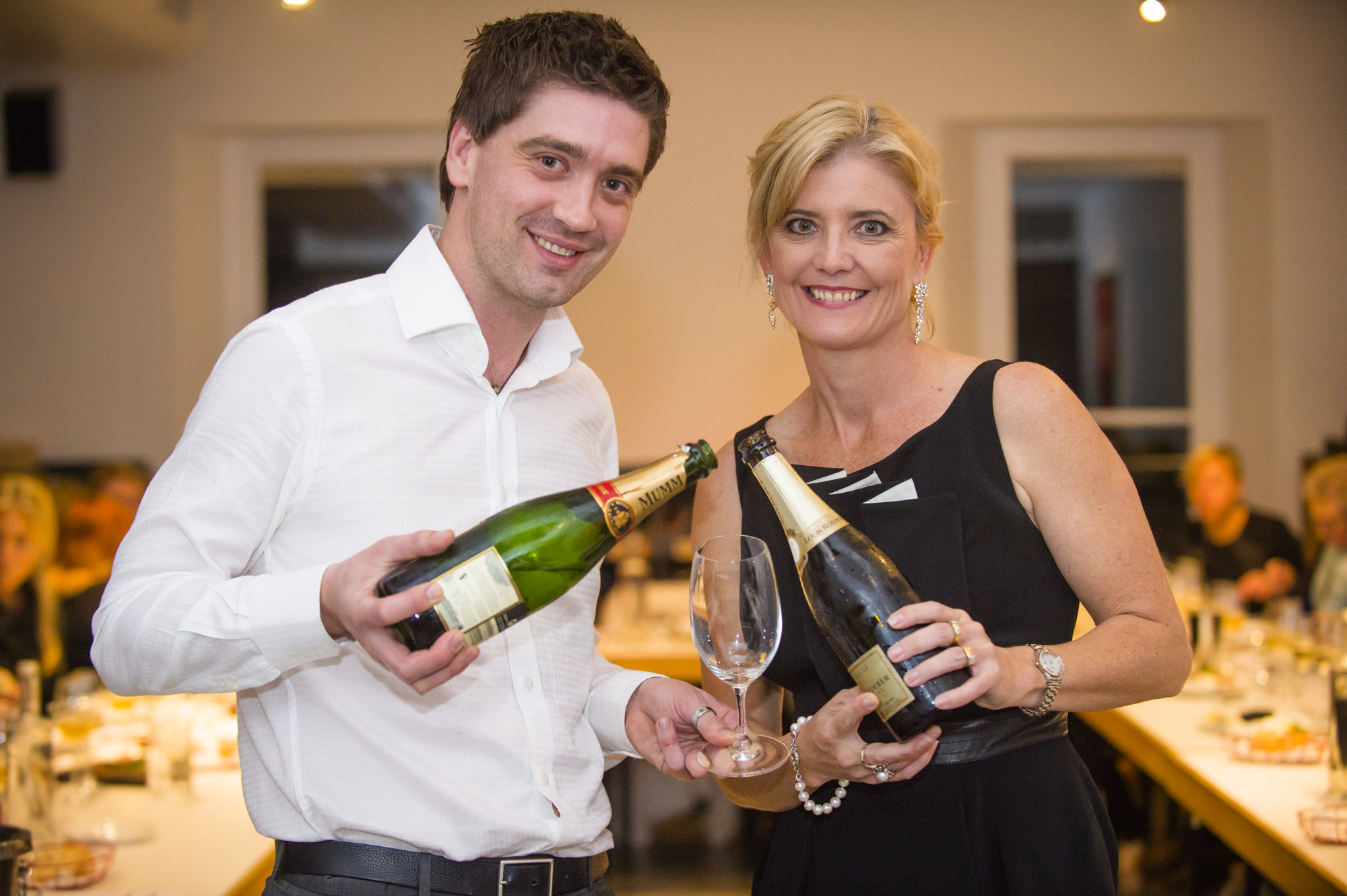 Over two extraordinary hours, Amanda will take you on a voyage of discovery of the Champagne region and the wonderful diversity of the wines that are made there. You'll learn about the amazing process of how Champagne is made (and why it's so different from any other sparkling wine), the difference between a NV (non-vintage) and a vintage champagne and how those blushing pink Rosè champagnes are made. You'll also get acquainted with the words that are used to describe a Champagne's appearance, aroma and flavour.
No less than eight (8!) fabulous champagnes from some of the world's leading champagne houses will be tasted, discussed and compared during the evening – along with matching canapés prepared by Hotel Centennial Executive Chef Justin North.
You don't have to be a member of The Fabulous Ladies' Wine Society to come along to this event. They are open for all Champagne-loving women to attend.
Members get a special discount ticket price though, so hurry up and JOIN NOW. It's FREE!
---
Terms & Conditions
Tickets Don't worry about printing your tickets, as we will have a list of registered names at the door!
Seating Want to be seated with a particular group of people? No problem! Just make your preferences known on arrival at the venue and we'll be sure you all wine and dine together!
Arriving late. Please note that late arrivals are permitted, however you may miss out on any wine or food that has already been served.
Cancellations: No refunds are permitted. However your ticket is fully transferable and you can send someone else in your place. Just let us know so we've got the right name at the door.
Dietary restrictions. We are more than delighted to cater for any dietary restrictions! Please email us at events@fabulousladieswinesociety.com with specific details and we will happily accommodate you.
The Fabulous Ladies' Wine Society is not responsible for the food and beverages consumed at our events.  The Fabulous Ladies' Wine Society acts solely as agent in arranging wine related events for women and does not assume liability for accidents, delays, injuries, loss or damage due to any act or fault of any company, organisation or person whom we engage to render services or carry out arrangements or by the act of default of any restaurant or venue or its employees.